ITINERARY. The city we want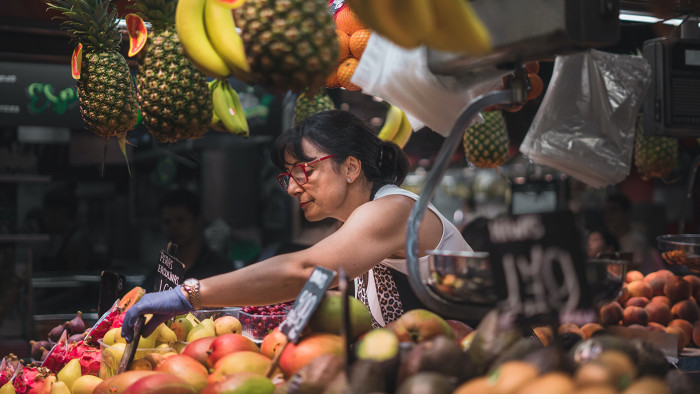 Click to enlarge highlighted image
Architecture and urban planning are much more than the decoration of our lives. Their role transcends the aesthetic component, it conditions us, it aspires to make our lives easier and more pleasant, it helps to define us individually and collectively. In other words, it allows us to organise, in a physical sense, the ways of living that we want, the different possible ways of inhabiting space. And obviously this is not given to us, it is an expression of our society, of our baggage, of our cultural traits and also of our needs and aspirations. That is why an event such as the Biennial would not be understood without these questions being highly addressed. They have been every edition, including this one, and they are easy to detect in the programme grid, where the term city appears with a certain insistence from the first day.
The fact that our lives are in relation to those of others, the social and socialising dimension of inhabiting, is what will be addressed above all in City and Community. It will then be taken a step further, going beyond human coexistence in the Interspecies City: once we have placed people at the centre of public space, perhaps we need to go a step further and contemplate a more inclusive mental framework with a different way of life.
The inescapable environmental perspective is dealt with by Near-Zero City, a session that faces uncomfortable and urgent realities and displays terms such as emissions, mobility or deceleration on the counter. And, as a complement, we have the opportunity to develop the concept of the Circular City in a session that places the emphasis and focus on materials. An exploration of ways of building that combine new technologies and ancestral techniques in favour of a lower ecological impact.
City and food focuses on the relationship between food, territory and city, on the consequences of our consumption habits and on the visibility of all the processes that a city must foresee in order to guarantee a supply for its inhabitants that is sensitive to environmental issues. On the other hand, questions of inclusion and equity, colonisation and decolonisation, spatial justice, positions and representations of class, gender and race associated with urban planning will be dealt with in Just city, a four-voice conversation on some aspects of what we could call urban rights.
The construction of individual identities through urban representation in various creative disciplines is perhaps a more specific focus than the other sessions mentioned, but it also serves to trigger fruitful debates. Those who consider it so have an appointment on Sunday afternoon in Gràcia with City and Identity.
All the questions raised by these sessions, and surely some others, are likely to appear in Architecture and society, a conversation between two referents of architecture such as Carme Pinós and Tatiana Bilbao. A unique opportunity to listen to reflections on the profession and its need to be constantly linked to the citizenry, on the side of needs and at the same time on the side of dreams.