Poet and cultural manager
She has published works such as New York, Nabokov & Bicicletes, Quan érem divendres and Quan els grans arbres cauen. She has been awarded prizes such as Amadeu Oller, Ausiàs March of Gandia, the Floral Games of Barcelona, Vicent Andrés Estellés and the Valencian Writers' Critics Prize. Her work has been translated into several languages.
She has been curator of Barcelona Poetry and president of Catalan PEN. She currently directs the Francisco Brines Foundation and coordinates several literary festivals, such as the Oliva Poetry Festival and the Lleida Poetry Festival. She has been a member of the Academia Valenciana de la Lengua since 2021.
Author of the image: Jesús Ciscar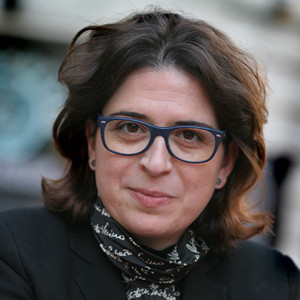 Find it on: