Scriptwriter, born in Premià de Mar on 17 October 1978.
Trained as an actress, her first professional opportunity came at Urbe TV, where she presented, together with Xavi Canalias, the musical programme "Zona Urbana". After this came "El salt de l'àngel" on Televisió de Catalunya with Àngel Llàcer. On the radio, she arrived at the hands of Vador Lladó at Fricandó Matiner on RAC105. Since then, her career has developed in Vespre on La 2 of Televisión Española, Cadena SER, Anda ya on Cuarenta Principales, Suplement de Catalunya Ràdio, Matí de Catalunya Ràdio, El Món and Islandia on RAC1, La Red Televisió and La Red Radio, and Tot es mou, Tarda Oberta, La Marató, El Llop and Una historia de la literatura on TV3.
She is currently a contributor to Matí de Catalunya Ràdio and is a member of the Planta Baixa team on TV3.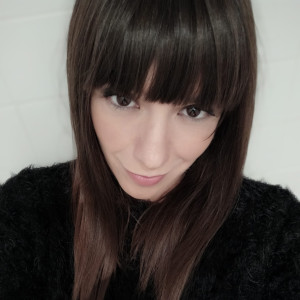 Find it on: