Anthropologist, co-founder of Catàrsia
Trained in Social and Cultural Anthropology and Photography, she currently works in the socio-educational field at the Fundació Tot Raval, an organisation specialising in community action. Originally from the Philippines, she is co-founder of the association of Asian descendants Catàrsia, an artistic-political collective that seeks to transform society from an anti-racist, decolonial and feminist perspective.
One of the outstanding projects is Furiasia, the first national arts festival of Asian diasporas in collaboration with the Centre of Contemporary Culture of Barcelona (CCCB). She is also co-founder of Gabriela Spain, an internationally allied activist and political group that fights for the rights of Filipino women around the world.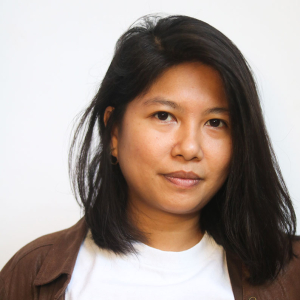 Find it on: