Writer, leading author in Anglo-Saxon letters
A writer of Caribbean origin who settled in the United States, she grew up in Antigua and Dominica, then still British colonies. Translated into more than twenty languages and a favourite on several occasions in the pools for the Nobel Prize for literature, she is considered one of the most influential voices in American literature today. At the age of seventeen, her family sent her to New York to work as a caregiver for a wealthy family, and it was then, enrolling in the night shift, that she began her studies in photography. 
She began writing for The New Yorker, where she was an editor for over twenty years and where she published one of her most famous stories, Girl (1978), which has been studied for decades in writing schools all over the world. Her literary work includes publications such as Un lugar pequeño (2021, Pre-Textos), Lucy (2018, Las Horas/2009, Txalaparta), Autobiografía de mi madre (2019, Las Horas/2006, Lumen), El meu germà (2022, Las Horas/Lumen) and Ahora y entonces (2022, Lumen). All of them are works of fiction with a markedly autobiographical imprint. 
Her career has been repeatedly awarded with prizes such as the Prix Femina Étranger 2000, the American Book Award 2014 or the Dan David Prize 2017, among others, in recognition of a rebellious and empowering literary universe that deals with issues such as the relationship between memory and identity, the colonial legacy or family relationships. Since 1992, she has been a member of the Department of African and African-American Studies at Harvard University, where she teaches creative writing.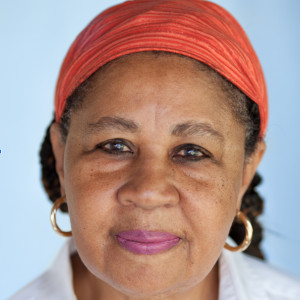 Find it on: