Journalist and political activist
Born in Nicaragua in 1994, Juan Daniel Treminio stands out for his involvement in social and political causes by denouncing and documenting cases of government corruption in his country. 
He has a degree in Social Communication from the Universidad Centroamericana (UCA) and throughout his brief career as a journalist he has specialised in political communication, collaborating with various platforms such as Managuafuriosa or Revista Cultura Libre, among others. 
In 2017, he co-founded Coyuntura, an independent digital newspaper specialising in investigative journalism and committed to the fight against human rights violations in the Central American context. He has been its co-director since its foundation and focuses his pieces on issues such as migration, political corruption, vulnerable communities and public freedoms. He has also directed several programmes for the national radio station Radio Corporación, such as «El Estallido», «Unidad con Dignidad» and «Buenas Tardes Nicaragua». His work as a journalist led him to go into exile in Barcelona, where he is currently a resident of the Catalan PEN programme Escritor Acollit.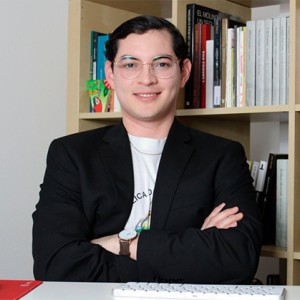 Find it on: