Film director and screenwriter
Born in the north of Argentina, her four feature films, two of them Official Selection at the Cannes Film Festival, have won awards from major festivals and international critics, making her one of the most important Latin American filmmakers of the 21st century.
She studied communication at the National School of Cinematographic Experimentation and Production in Buenos Aires and immediately began directing her first short films. She worked on a series of documentaries for television before presenting her debut feature.
Sound is one of the basic principles of his creation, along with the hot landscapes and the general asphyxia of a decaying society. Her work, a founder of the New Argentinean Cinema, stands out for the creation of a familiar, close, intimate universe, inspired by the stories of his own social environment.
In 2015, the filmmaker's career was celebrated with a retrospective of her work at the Centre of Contemporary Culture of Barcelona (CCCB), as part of the 22nd edition of L'Alternativa, Barcelona Independent Film Festival. In 2017, she wrote and directed Zama, a dramatic film selected to represent Argentina at the 90th Academy Awards for Best Foreign Language Film. 
During her confinement, in 2020, Lucrecia Martel returned home to Salta (Argentina), where she made the documentary Terminal Nord (2021), a passionate tribute to a community of artists presented by the singer Julieta Laso, which serves as an antidote to the pandemic.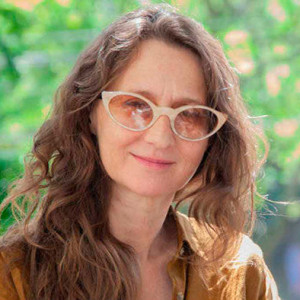 Find it on: