Colonial survival. Wounds still open.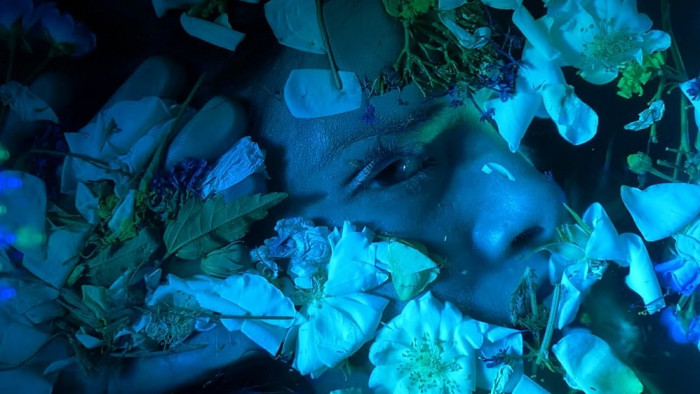 Click to enlarge highlighted image
The 12th of October, a date with very eloquent meanings, is a good occasion to continue reviewing how the legacy of colonialism(s) survives in contemporary society, from the street to the most hegemonic institutions. To this end, the Biennial calls on a series of voices to ask questions, break silences, articulate discourses that will lead us towards a future that is completely decolonised, beyond the geographical, political and economic fact, and also paying attention to cultural, psychological and emotional phenomena.
On the 12th, we can start the day with an invitation to Sharing the world. It will be given by Achille Mbembe, a Cameroonian intellectual and an unbeatable gateway to a theoretical framework in contemporary politics that inescapably incorporates a post-colonial perspective.
Saturday 15 will once again be a key day for these issues, with witnesses and perspectives from Latin America. Óscar Martínez, Jairo Videa and Daniel Treminio - the former from El Salvador, the latter two from Nicaragua - are journalists who have experienced first-hand the difficulties of exercising their profession in violent contexts. We will be able to listen to them in the session, A country without journalists.  In the evening, three women of letters are the protagonists of Braiding: Santas, Raras, Mestizas (Saints, Weird, Half-Breeds). Cristina Rivera Garza, Lina Meruane and Gabriela Wiener will elevate a meeting that is both literature of the self and collective literature to the status of a ceremony. They will address an infinite number of themes, they will bring into play multiple complicities and sensibilities, but the colonial wound and violence will be the backdrop. 
Dancing with memory will also have a performative component, in which the artist and activist Nzé Esono Ebalé leads a reflection on the imprint of the metropolis on the Equatorial Guinea where he was born. Words, music, dance and documentary images will be accomplices in rewriting a colonial imaginary that skews our perception of the world.
Show more
And in +Biennial...
Barcelona was also a stronghold for the exploitation of the colonies held overseas. This reality, which is not usually made visible, gives rise to a guided tour, organised by the Born Centre for Culture and Memory, which traces the city's colonial legacy. From the traces of consumer habits imported in the 18th century as primordial as chocolate, coffee and tobacco to the role of the Indians in the urban development of the late 19th century. Participating in Slavery and the City. A colonial memory of Barcelona is one of the best possible ways of critically commemorating 12 October.