Researcher and spokesperson for the Renters' Union
She is at Hidra Cooperativa. Economist and political scientist from the University of Amsterdam. She has specialised in the study of cities, both in Mexico, with a postgraduate degree in Urban Management at the National Autonomous University of Mexico (UNAM) and in Barcelona, with a master's degree in Urban Studies at the Autonomous University of Barcelona (UAB).
She has worked in urban laboratories in Mexico City and Sant Boi. Her activity lies between research on political economy and urban policy design. She has also been an international observer for Peace Brigades International (PBI), accompanying threatened activists in the south of Mexico in terms of security and protection.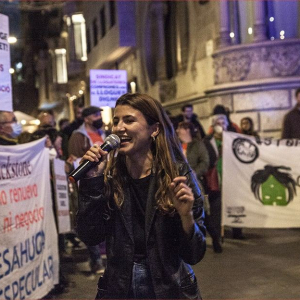 Find it on: