Llucia Ramis Laloux (Palma de Mallorca, 1977) made her debut as a writer in 2008 with Coses que et passen a Barcelona quan tens trenta anys. The novel Egosurfing won the 2010 Josep Pla Award. She is also the author of Tot allò que una tarda morí amb les bicicletes, Les possessions (Anagrama Book Award 2018 and El Setè Cel de Salt Award), El petit menjatemps, illustrated by Gabriel Salvadó, and 50 llibres que m'han canviat la vida, illustrated by Julio Fuentes. She has published short stories in various anthologies.
Ramis has been recognised with the Bartomeu Rosselló-Pòrcel Award, awarded by Obra Cultural Balear, and with the Time Out Best Creator Award for 2013.
She is currently a columnist and writes cultural chronicles for La Vanguardia, as well as collaborating with the radio programmes Via lliure and No ho sé on Rac1 and El matí de Catalunya Ràdio, as well as for the television program Planta baixa on TV3.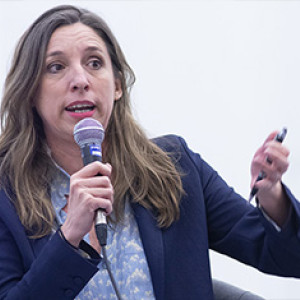 Find it on: